The Yes Downloader is a video downloader App that's responsive to all formats and devices. Users can trim, edit, upgrade, and convert their desired metadata and videos. It also offers the facility to upgrade your edited video with incredible art insertion.
App Information
| | |
| --- | --- |
| App | Yes Downloader |
| Version | 1.0 |
| Price | Free |
| Size | 7.2 |
| Developer | Ezdigital Group |
| Content Rating | Everyone |
| Release Date | September 20, 2021 |
| Category | Tool |
| Rating | 4.2/5 |
| Available | Google Play |
Introduction
YesDownloader App offers a hassle-free and uncomplicated solution for downloading various types of content from the internet. No registration is required to utilize this Application. Moreover, it's 100% free for all users and downloadable on all devices.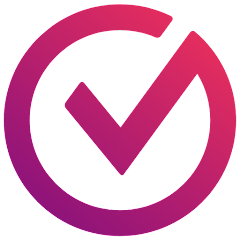 This downloading App is a convenient source for beginners and non-tech users. It's because it allows you to acquire their data freely and in different formats. Even you may get your desired videos and audio content for later usage while you would be out of internet range. So it's also an entertaining source for offline users. 
Have you tried – YAS Download App?
Features of Yes Download
Yes, the Application possesses excellent features to enhance your downloading experience:
An in-built web browser
However, you are proficient in browsing your required websites directly within the App. You don't have to switch browsers while going for different applications simultaneously.
Auto-detection for downloading
When you play a video on our Yes Downloading App, it will detect your content automatically. Afterward, it offers you an option to download the video. In this way, App is capable of saving users' efforts and time. You also get rid of going for manual searching to download your videos.
Check your Download Progress
So you can easily check the progress of your downloading videos affectivity. You may also view the remaining time of downloading and entire installation.
Resume Option
Occasionally, we face internet failure during work or downloading favorite dramas and movies. Yes-App provides the option to resume paused downloads. Hence, this feature ensures you don't have to restart the entire download. It also secures your mobile data and time.
View download history
This Application brings an extraordinary record history for users. You may analyze your download history. It allows you to check your automatically saved track of your videos and other content. Thus, you can get your desired information from your history if it requires it again.
Additional Features
Yes Downloader for PC
This yes Downloader is designed by Ezdigital Group. It was first operated only on Android phones. Afterward, our developer's team updated it and made it usable for PC. Now various users enjoy their internet content on an enlarged screen via GameLoop.
However, it ensures you can smoothly play Yes Downloader on your computer. This updated feature in Yes-App has enhanced users' performance on PC.
Furthermore, the notable fact of this application is the PC version of the Yes application is also free for all. Though, you are able to achieve all capabilities of this software on a PC without charge. You are proficient in elevating your downloading experience to the next level.
| | |
| --- | --- |
| Recommended Requirements | Minimal Requirement |
| CPU > i3-9320 | CPU > i3-8300 |
| GPU > GTX 1050 | GPU > GTX 1050 |
| OS > Windows 10 64-bit or 8.1 64-bit | OS > Windows 10 64-bit or 8.1 64-bit |
| Storage > 1GB available space | Storage > 1GB available space |
| Memory > 16GB RAM | Memory 8GB RAM |
How can you install and operate the Yes Downloader on PC (by GameLoop)?
Final Statement
YesDownload is an easy-to-use application that brings a wide diversity of internet content. By using its fantastic features, you can enjoy a trusted experience even using it for the first time.
Although, it provides a seamless experience, allowing you to enjoy your videos and other content. This data is accessible at your own convenience without depending on strong internet service.
Furthermore, this application is accessible to install on iPhone and PC as well. You can get this App on any of your devices and enjoy its features without any distractions.